Perfect Pour Over coffee with Hario V60 dripper
Brew amazing pour over coffee with Hario V60 dripper! Hario V60 is a must-have equipment for all coffee enthusiasts but we also recommend trying it if you just enjoy good coffee. It is a simple and affordable manual brewing method and it is easy to make delicious coffee with if you know a few tricks. Light and medium roasted coffees are the perfect match for Hario V60 as their aromas and flavours stand out with this pour over method. Use also a pour over kettle that will give you precision and complete control when pouring the water.
And follow these steps:
Place a suitable Hario filter paper to V60 dripper. Wet the paper with hot water so that also the dripper warms up. Place the dripper on a cup or a coffee server.
Measure 32 grams of coffee beans and grind them. Coffee grinder should be set to a few steps coarser than filter coffee.
First pour 50 grams of hot water on the coffee. Stir gently and wait 30 seconds so the coffee starts its blooming phase. Carbon dioxide is released from the coffee which will strengthen the flavours and bring in its best qualities.
When 30 seconds is over, start pouring the water by spiraling towards the edges. You can keep short brakes and wait for some of the water to be poured to the cup or the server.
When all the 500 grams of water is poured through the dripper, the coffee is ready to be served. Now it is time to enjoy a perfect cup of pour over coffee!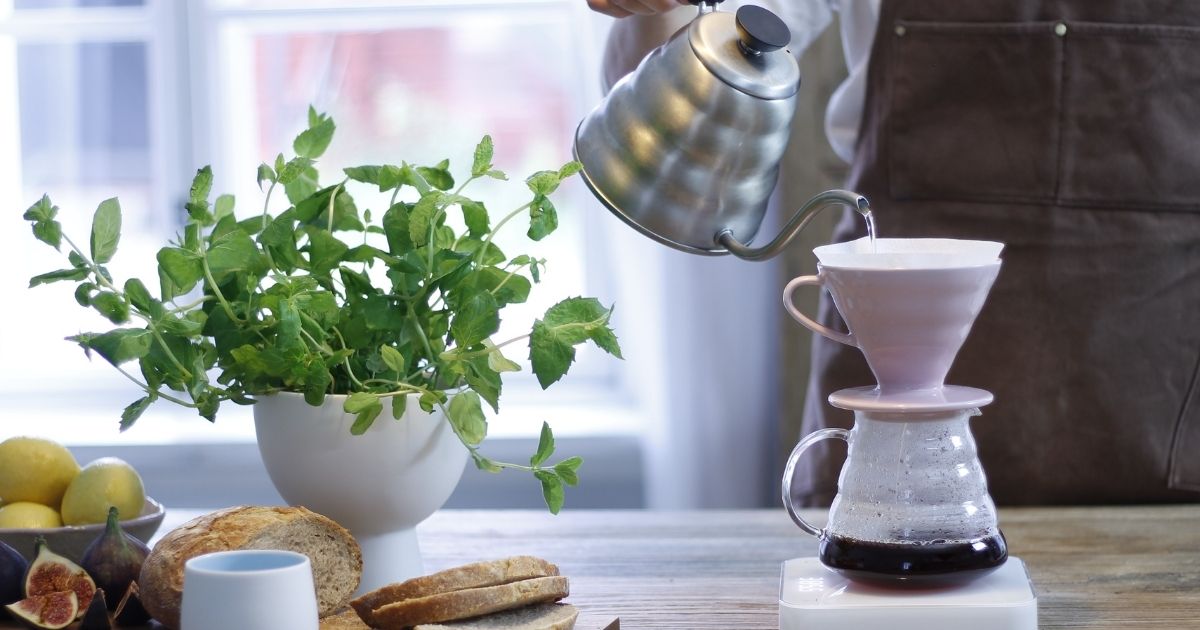 Coffee drippers
Water kettles
You might also need these
Brew Guides