Ratio Six Coffee Maker With Thermal Carafe
Ratio Six Coffee Maker With Thermal Carafe, White
Price
4 179 kr
with VAT Free shipping for this product! (Sweden)
Delivery estimated between Thursday 8.6. and Saturday 10.6.
Variations
Brew from 2 to 8 cups
Double wall coffee carafe in stainless steel
Stamped stainless steel body
Cast stainless steel lid for the water tank
Laboratory grade handblown borosilicate glass water lines
BPA-free copolymer water tank
Filter basket holds 104 paper filters such as Moccamaster or Melitta
#14
Sales rank
In Kahvinkeittimet
Make Perfect Coffee With The Touch Of A Button
Thanks to the Ratio Six Coffee Maker, the world's best coffee is more accessible than ever. Utilizing a die-cast aluminum heating element, water flows evenly through the stainless steel shower head and over the grounds at the ideal extraction temperature. The Ratio Six is designed for longevity with precision formed stainless steel, borosilicate glass, and high end BPA-free copolymers.
One button simplicity.
Simplify your coffee routine to the touch of a button. The Ratio Six's Bloom, Brew, and Ready phases run in sequence, delivering a perfect (and easy) cup of coffee every time.
Deliciously simulated pour over.
The Ratio Six simulates a skilled barista pour over process, precisely metering water flow through both the bloom and brew phases. All of the taste. None of the work.
The optional heat shield completely surrounds the shower head during brewing, increasing the extraction of your coffee and producing a very hot cup of coffee, all while keeping within the industry-accepted standards for coffee brewing. For those that prefer their coffee really hot, or add lots of milk or cream, the heat shield is a great brewing accessory.
Included:
Ratio Six Coffee Maker
Ratio Six Thermal Carafe + 104 Filter Basket
(Flat Bottom Filter Basket sold separately)
Lid for Filter Basket with Heat Shield
Catcher for Filter Basket
Ratio Microfiber Towel
Basket Paper Filters - 4 sample filters
Operation guide
Removeable power cord
Brand Ratio
Product number

4939

Warranty

2 years in domestic use (within EU)
White
Dimensions: D 34.3 x W 17,1 x H 36.2 cm
Weight: 3,6 kg
Effect: 1400 W
Power: 230 V
European two-pin plug (Schuko)
---
Related products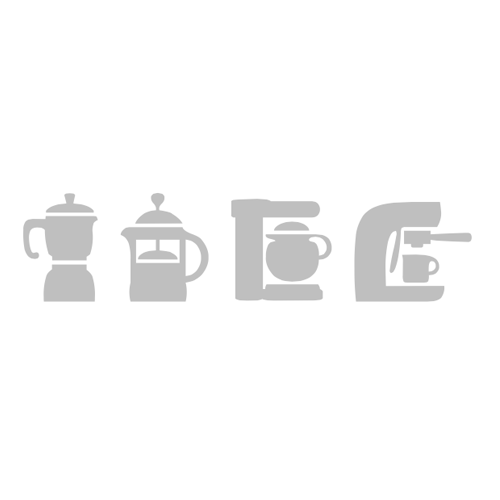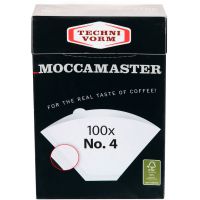 Our customers also bought
Customer reviews
Me opinion
Abdulelah albrik
My opinion it's the best coffee maker now but if it comes with flat bottom basket .
Ratio Six Coffee Maker With Thermal Carafe, Matte Black
Very good brewer with a very solid build quality. Bought for company use as an alternative to the typical fully automated machines and it's been a hit.
Kannu pissii, vesimitat sekaisin, hirveä käyttökokemus
Vikke
Tekee hyvää kahvia mutta aivan tajuttoman hirveä käyttää. Kannu kaataa ihan tajuttoman huonosti ja pissii pöydälle tai lattialle. Kannun ja filtterikorin oudot saumat pitävät vettä sisällään ja aamulla katselevat lattian.

Huippuesimerkki puolitiehen jätetystä designista.
Hei! Kiitos palautteestasi! Olisitko yhteydessä asiakaspalveluun, niin selvitellään mahdollisia vikoja kannun osalta..
Ratio kahvinkeitin
Heidi
Paras kahvinkeitin ikinä, jonka olen omistanut. Termoskannu pitää kahvin erittäin kuumana pitkään. Keitintä pitää mielellään näkyvillä upean modernin muotoilun ansiosta mattamusta punta on helppo pitää puhtaana.
"Pour over- kahvia" helpommin
Sami P
Positiivinen yllätys tämä keitin niin laitteen kuin sen tekemän kahvin suhteen. Sen verran muuttui suodatinkahvi maukkaammaksi, että espressokahvien kyljessä tätä juo todella mielellään. Tämä "pour-over-metodi" tuo oman maukkaan twistinsä kahviin & termopannu antaa lisäaikaa sen nauttimiseen. Suosittelen lämpimästi niin normi suodatin kuin "pour overin" ystäville!
Bra bryggare, sämre termos
Magnus
Jag har använt bryggaren några månader nu och det största fördelen är att den verkligen gör gott kaffe, smakerna kommer fram på ett bra sätt. Bryggaren känns gediget byggd men tyvärr gäller det inte kannan som varken är bra konstruerad eller hållbar. Det är i princip omöjligt att hälla upp kaffe utan spill och jag har redan fått locket utbytt en gång på grund av att stängningsmekanismen gick sönder. Med tanke på konstruktionen är jag inte förvånad och tyvärr kommer det nog hända igen. Så generellt en bra bryggare som hade varit fantastisk med en bättre termos!